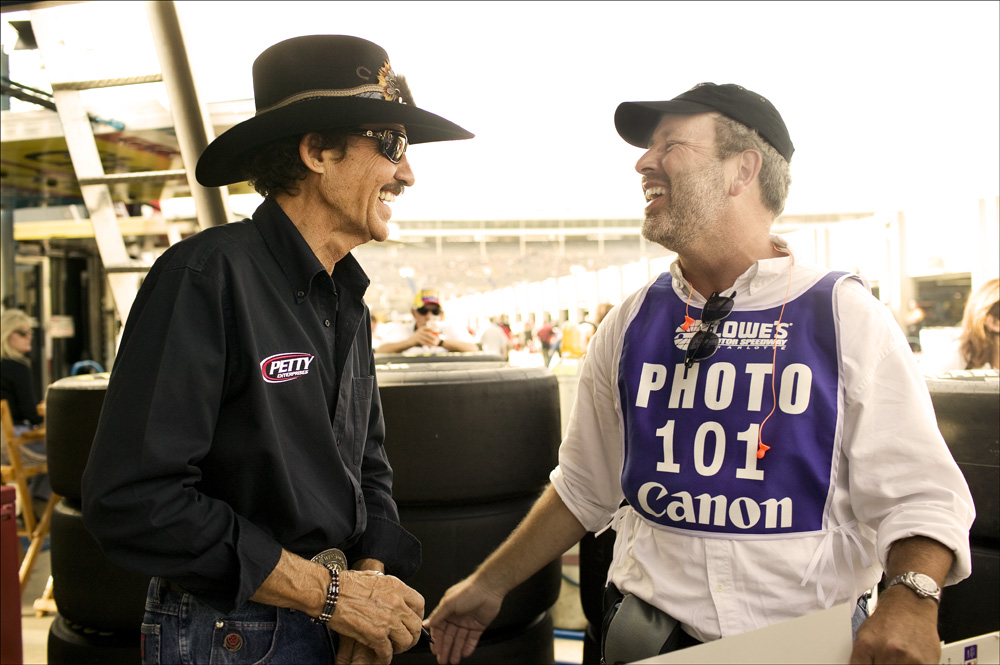 Who is Scott Robinson?
An early mentor described my job this way: Make a photograph so powerful that a newspaper reader couldn't turn the page without looking at my picture. My job is still the same but now it's a web page and it might include video. Today, I use that same talent to produce compelling images for corporations, magazines, and political marketing firms. As one client put it, "Scott is so much more than a great photographer. He is a true visual storyteller."
Work Experience
My work has appeared in Time, Newsweek, Sports Illustrated, Businessweek, and Forbes as well as the New York Times, Washington Post, and The Los Angeles Times. Corporate clients include CBS, Lockheed Martin, NBC Universal, T Rowe Price, and Northrup Grumman.
Special Project:
Since 2015, I have served as the official photographer for Arrow Electronics SAM Project, where I document the journey of former Indy race car driver Sam Schmidt. Schmidt, who crashed during a practice lap in 2000 and lost the use of his arms and legs, is back behind the wheel thanks to Arrow's SAM Car - a semi-autonomous car that enables Sam to drive using head motions, sip-and-puff controls, and voice commands. I have documented moments both thrilling and tender; I used my sports photographer background to capture Sam racing up Pike's Peak in Colorado and caught a soft smile on Sam's face as he drove his daughter on a tour of the D.C. monuments.